Today was one of those days (well actually it is one of those weeks) where I "allow" myself to wander both studio and web strictly in search of things to awe and entertain me – reading to catch up on, whatever I please.
You may remember months ago, the note about making lemonaide
and of course



Lemon Spinning Wheel –
That was for fun – but this, oh my!
As an admitted sufferer from the Magpie factor (attraction to shiny things), Glass working is also one of my secret (well until now) passions – and we already know I save spinning "just for me" – no business attached.
Andy Paiko's definitely qualifies for a "Takes My Breath Away"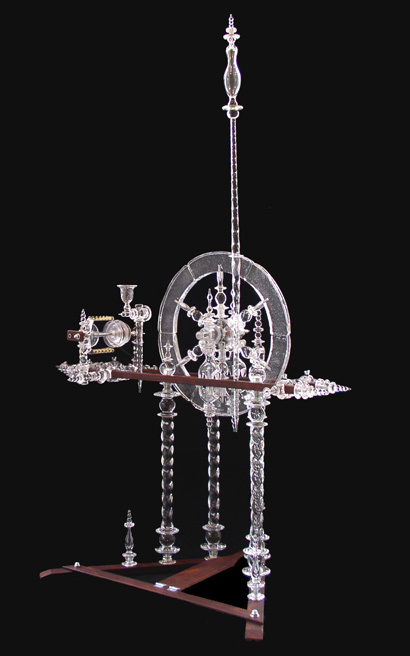 Andy Paiko's Glass Spinning Wheel
And to have him combine two of my passions in one sculpture, well let's just say the rest of the next hour or so was lost in exploring and contemplating the wonders of this glass artisan.
Do visit AndyPaikoGlass – this is only one of the great pix of this functioning sculpture and there is just so much more wonderful stuff – but remember to breath