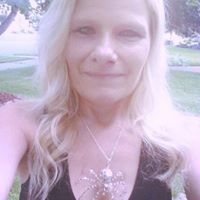 Shared, written, with specific permission:
Originally Posted on October 9, 2015 by Marnie's Creations
http://www.creationsfromthehart.com/amazon-review/
A closer look at the new Amazon Handmade section
I know many artists in my position were really excited when given the opportunity to apply to be a seller on the newly launched Handmade @ Amazon section. We were even more excited when we received the form email that congratulated us on our acceptance. Since receiving that email there have been many other form emails telling us to add products, set up our profile and advising us on how to market our soon to be launching Amazon store. Exciting? Right? Amazon is huge and has a lot of traffic. This takes us out of website maintenance, the Facebook auctions, the face to face selling and all of the other interaction we currently have so that we can spend our time creating instead of conversing. To some this sounds like a great thing. Never mind that their fees are higher than any other platform available at 12% plus 50 cents per sale and the $39.99 per month (which is waived until August 2016 for artisans). It's Amazon, what can go wrong?
Well folks I'm not an accountant although I did take numerous classes on the subject and I would not consider myself to be good at math but do you have any idea how many items you have to sell on Amazon to actually make a profit after materials and those fees? It's a lot. Most of the artisans I know are a one man show, so to speak. We can only make so much in a day. Perhaps that's why Amazon considers you a handmade artisan if you employ 20 people or belong to a community of 100 people. Yeah, that's not how I do things. It is only me. I make my products, I purchase the materials to make my products, I photograph my products, I actively sell my products, I handle the invoicing, I pack and ship my products. I handle all aspects of my business. Working for Amazon I would simply have to make more of the product to produce the same amount of money. Don't get me wrong, I work. I work A LOT. In fact the majority of my awake hours are spent working. The reason I work so much is so that eventually I can get away from working for someone else. It sounds to me like selling on Amazon would be similar to working for Amazon. Today I deleted everything I had on their site. I'll tell you why a little further in this post.
I was excited to start. I set up my shop and added my products. I received email after email from Amazon telling me they're launching soon but giving no indication of when soon was. I have to admit that the lack of details was a problem for me but the bigger problem with their emails is that not once did they use my name. Now, my name is not a huge deal. I'm no one important but in a business transaction isn't it polite to use someone's name when addressing them. As a business owner that sends emails, messages and writes handwritten notes to my customer I find this lack of personalizing a tad disturbing for a site promoting handmade items. I figured I'd let that slide. Amazon is huge and maybe they accepted everyone that applied and they have too many people to write to…although I'm not sold on that idea because I know that even I can get a program that will fill in people's names in a form email.
All of this up to this point I considered to be small annoyances. What was really bothering me is that whenever you buy something from Amazon you say you got it on Amazon. There are a great many sellers on Amazon but who are they? It doesn't really matter. Do I want my jewelry to be another Amazon product? I put time into what I do. Everything I make comes from my heart and my hands. I wasn't sure if I wanted to do that to feed a monster company like that. Those that know me know that I don't even shop at Walmart for similar reasons. So maybe I was trying to talk myself out of it, maybe I was curious but something caused me to further research. I read about sellers experiences on Amazon. I read that Amazon will actually compete with you, that they will reproduce your product if it's doing well. I read that you can't have a watermark on your photos, that you cannot link out from you business website on Amazon but of course they encourage you to link from your business website to Amazon. I read some horror stories where sellers left Amazon to sell on their own website and were competing with their old Amazon profile. This makes sense because who has better SEO (search engine optimization) than Amazon? Seriously, type in any kind of product in Google, Bing, whatever search engine you use and tell me who comes up first. I heard that Amazon exploits their sellers. I heard they reserve the right to use your name and product any way they wish.
Ok, all of this is bad. It can't all be true, right? Well I had a bad feeling about it. It hit me at 3am yesterday. I made the decision not to participate in the launch of this new section. I went to bed feeling really good about this decision, no harm done aside from the hours I spent setting everything up. I woke up this morning (well it would technically be yesterday now) to an email from Amazon. We're now live. My heart sank. So now I'm definitely going to see if there is a basis for all of this negative feedback I read. I went on Amazons website. First I read about payments and returns. It was just the first thing I saw. Did you know that the sellers still pay 20% of the fee for items that are returned, even if it wasn't their fault? That's besides the point though. I wanted to see about branding, to see if I can promote my actual business. I can't. You are not allowed to have any communication with the customers other than through Amazon. Why? Because they're not your customers, they're Amazons. They clearly state this…somewhere. I have to say that it's not exceptionally easy to find information on their site even while logged in as a seller. I had to dig for quite awhile and was able to verify everything I had feared.
You know what actually got me to immediately delete all of my products? It was this, copied from the Amazon website. License: You grant us a royalty-free, non-exclusive, worldwide, perpetual, irrevocable right and license to use, reproduce, perform, display, distribute, adapt, modify, re-format, create derivative works of, and otherwise commercially or non-commercially exploit in any manner, any and all of Your Materials, and to sublicense the foregoing rights to our Affiliates and operators of Amazon Associated Properties. Now if you're thinking of selling your handmade items I want you to read that again and when you're done, a third time. I did. I read it multiple times mainly because I could not believe that they are so blatant about it. Yes, we have the right to exploit you. You give us this right. This right is irrevocable. Well crap. I had 50 something products listed. I did a batch delete immediately after reading this. It might not even matter because they were there and Amazon now owns those product pictures and designs. Fortunately in the few hours it was up nothing sold so perhaps Amazon won't have any interest at all in my designs.
So this is my experience with Amazon. Next time an opportunity arises I am going to research first. Sometimes it can sound like a great thing and be the exact opposite. I'm still a tad nervous but happy it's over. All of those things that Amazon said to encourage artisans to list there…You know, no more Facebook auctions, not so much communication, etc. Well, I enjoy those things. Being in a creative field I draw energy and inspiration from other people. I don't want to simply sit and make products. I need feedback. I need the interaction. I'm not going to give that up. I'm back to auctioning again this weekend and have other things planned. I do still take the time to create and I take breaks from selling during this time…but I can do that. This is supposed to be an enjoyable experience and so far it has been.
As for Amazon I think they're misleading both the buyers and sellers. The sellers for the reasons I stated and the buyers because Amazon has the artisans set up shop, they have pictures of themselves, their work space, a description of their process, their background etc. What it doesn't necessarily say is that they could have 20-100 people working for them. I support the independent artisan. I, myself, am a self representing artist. I could never be sure that the money I spend in this section on Amazon is going to that nice person I read the profile for. Although I do know for sure that a hefty amount of it goes to Amazon. I really haven't shopped on Amazon in a long time and they have now made it to my growing list of places I will never shop.
Please note that while the decision to back out came from their post about the license this selling site may work for some crafters. It won't work for me. I encourage anyone reading this to do your own research prior to deciding.
My featured image is of one year here in Minnesota when it snowed a lot. It was my yard at the time. I was trying to think of something that fit this topic and for some reason snow came to mind.
Part of the problem is that we have become so dependent upon this system that is killing and exploiting us, it has become almost impossible for us to imagine living outside of it, and it's very difficult physically for us to live outside of it.
~ Derrick Jensen