This seems to be the week, a few days ago I sent off a long nice note RECOMMENDING that thus far USPS has proved to be the most reliable way for us to send orders.
It was great to get home and find this as proof of how much USPS Cares don't you think?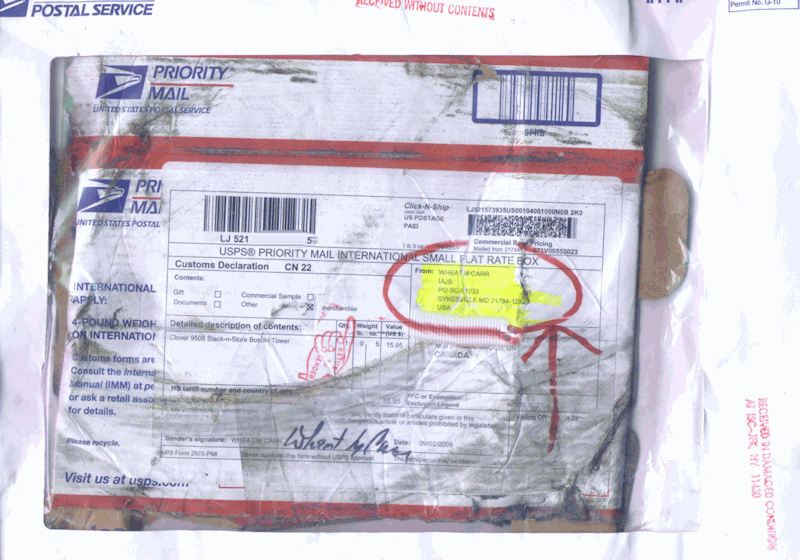 click for larger view
Gives a whole different perspective to "lost in the mail" and to be truthful, I am not sure which I prefer, mysterious disappearances to boxes that are (a) empty and (b) appear to have been run over by a truck.
Wheat
P.S. Don't worry Darlene, I am sending another
| TrackBack URI